Professional Landscape Design Ideas to Transform Your Garden Into a Luxury Outdoor Space
Experts in landscape designs in Canberra
Does your home need a landscaping makeover?
Let Luxury Landscaping Canberra transform your outdoor spaces into something extraordinary! We specialize in landscape design that will turn heads and bring life to the area around you. Our team of experienced professionals are committed to creating beautiful, functional designs tailored to suit any need or budget.
You'll feel proud when you show off your new outdoor space – it could feature lush green lawns, an inviting patio seating area, colourful flowerbeds, stylish pathways and even a luxurious water feature. With our expert advice and guidance every step of the way, we'll ensure that every element comes together harmoniously for maximum effect.
Call us today at (02) 5114 2552 Luxury Landscaping Canberra if you're ready to start making plans for improving the aesthetic of your outdoor areas!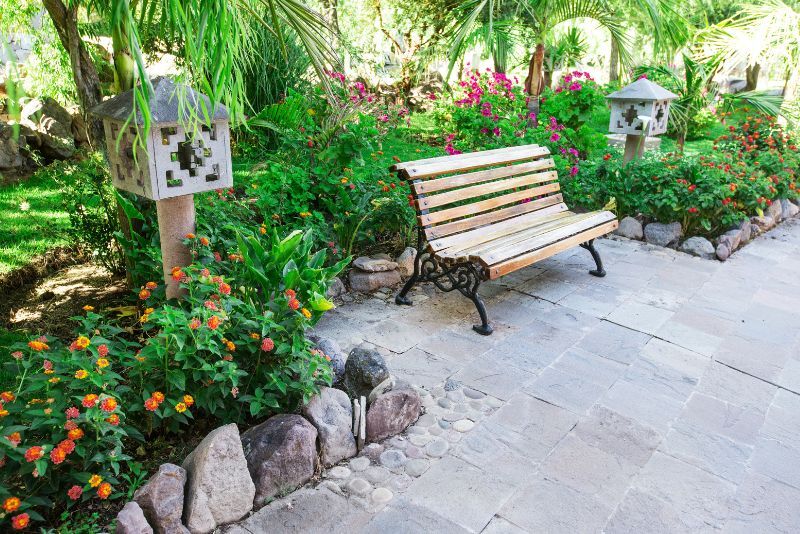 Create a focal point in your garden with an outdoor seating area
A focal point is a great way to draw attention and give your garden a centrepiece. To create one, why not build an outdoor seating area? A stylish yet comfortable space will encourage the use of the garden and provide a spot for relaxing or entertaining. There are so many design options available – from traditional to modern – that you're sure to find something that suits your tastes and your outdoor space.
You can also create a focal point by installing a luxurious water feature. Whether you're looking for something grand and elaborate or simply an eye-catching addition, adding a water feature to your garden will create an instant 'wow' factor.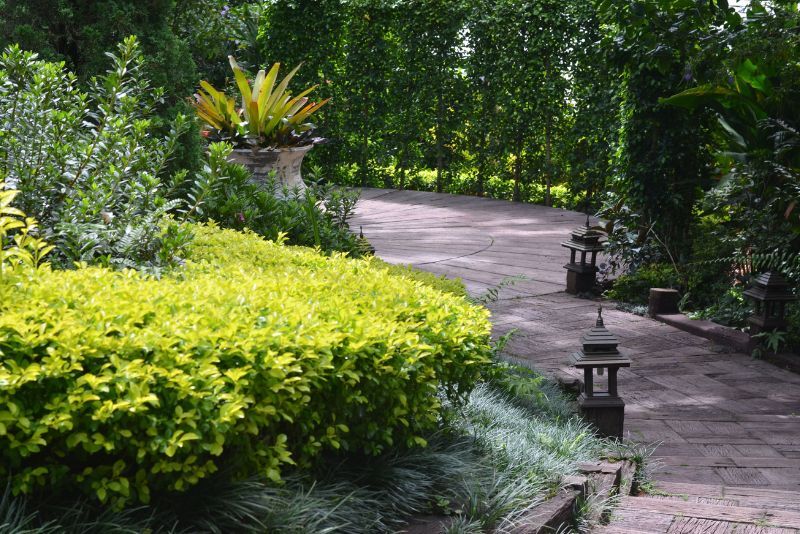 Install low-maintenance plants that don't require much care or upkeep
Plants play a major role in the look and feel of your outdoor space. When selecting plants for your garden, opt for low-maintenance varieties that won't require too much care or upkeep. This will ensure you can keep your garden looking stunning without spending hours tending to it.
Choose a combination of evergreen shrubs, colourful flowers and contrasting foliage for maximum visual impact. You can add texture and colour to your garden with ornamental grasses or ground covers.
Native plants are also a great choice, as they're well-adapted to the local climate and require minimal maintenance.
Add a few flowering shrubs to bring natural beauty and colour to your garden
Flowers, just like plants, are an essential part of any landscaping design. Flowering shrubs will give your garden a beautiful and colourful look while providing food and shelter for beneficial wildlife such as birds and insects.
Choose flowering plants that suit the local climate – they'll be easier to care for and more likely to thrive in your outdoor space.
Utilize different levels of height in the landscape design with terraced beds and raised gardens
Landscape design also includes factoring in different levels of height.
To create visual interest and add dimension to your garden, consider terracing or building raised beds. This will allow you to incorporate plants that require varying levels of soil depth and drainage while also creating a unique focal point for the area.
Raised gardens are also a great way to make use of limited space. They're perfect for small gardens as they provide a way to bring in more plant life without taking up too much room.
Incorporate water features like a fountain or small pond to add soothing sound and motion
Water features bring in the opportunity to add beautiful sound and motion to the garden. These features can not only make a mesmerizing visual statement, but they will also bring a calming atmosphere to the outdoor space.
Choose from traditional or modern water features such as fountains, pools, rivers or ponds to match your landscape design and style perfectly.
Water features need constant maintenance, however, so it's essential to factor in the upkeep cost when deciding which type to install.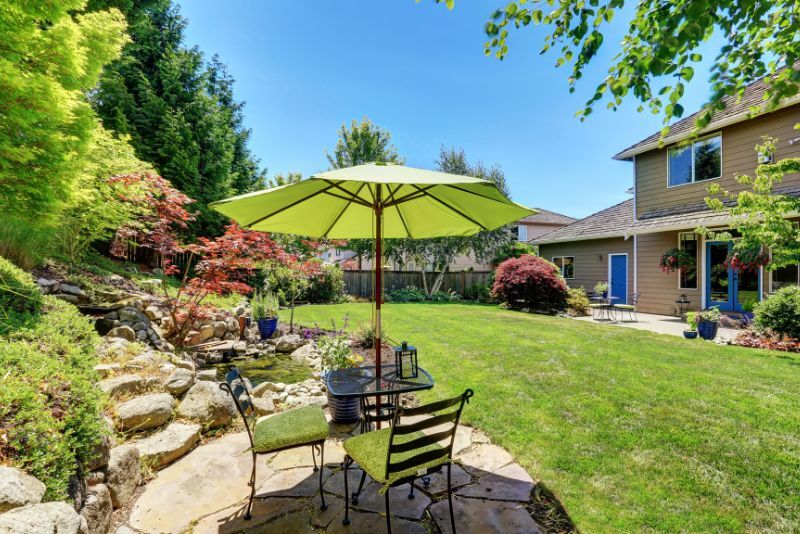 Contact us for your landscape design needs!
Landscaping and designing your property can be a rewarding experience that adds great value to your home. It is a worthwhile investment to take the time and money to consider a variety of landscape design ideas before making your final decision. That way, you can ensure you design something that meets your budget and personal preferences. Designing any project of this magnitude is no small feat, but with proper planning, it can be achieved for an amazing end result. If you are overwhelmed by the process or don't know where to start, don't hesitate to contact Luxury Landscaping Canberra – they have years of experience in landscape design with professional-quality craftsmanship. So give them a call today!
Luxury Landscaping Canberra
Website: https://luxurylandscapingcanberra.com/
Address: 17a Geelong St, Fyshwick ACT 2609
Telephone: https://luxurylandscapingcanberra.com/
Facebook page: https://www.facebook.com/Luxury-Landscaping-Canberra-110032835095943
Instagram: https://www.instagram.com/luxurylandscaper/
Linkedin: https://www.linkedin.com/company/luxury-landscaping-canberra/
Twitter: https://twitter.com/CanberraLuxury
Youtube: https://www.youtube.com/channel/UCKmU_gqF9CxzlC9owHwztkA
Pinterest: http://www.pinterest.com/luxurylandscaper