Commercial landscapers in Canberra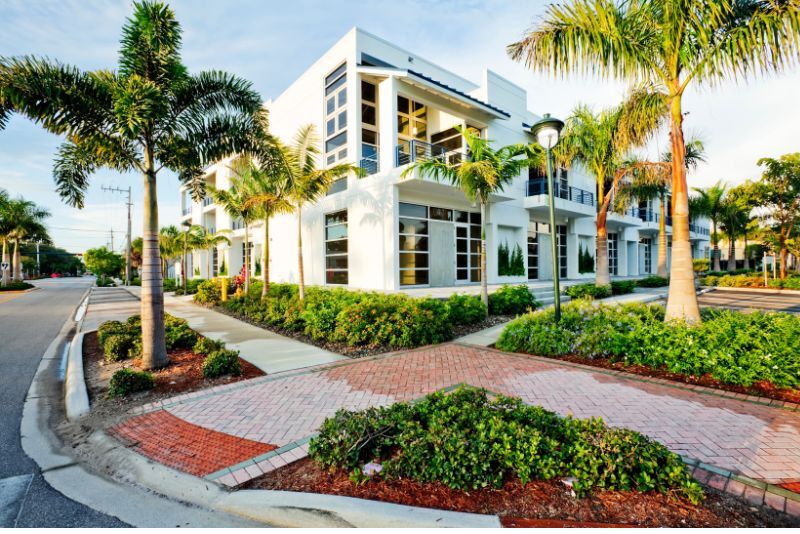 Luxury Landscaping Canberra is the leading commercial landscaping company in Canberra.
We provide a full range of landscaping services for businesses and government organisations, from design and construction to ongoing maintenance. Our team has the experience and expertise to create beautiful, functional landscapes to enhance your property and improve your working environment.
Our landscaping services are second to none – we take pride in our work and always aim to exceed our clients' expectations. We know that a well-designed and well-maintained landscape can add real value to your property, so contact us today for a free consultation.
Visit our website or call us to learn more about our commercial landscaping services.
GET YOUR INSTANT FREE QUOTE NOW

Different Services Offered by a Professional Landscaper
A professional landscaper offers different commercial landscaping services. These services can be broadly classified into different categories:
– Landscape Design and Construction
– Landscape Maintenance
– Site analysis and assessment
– Conceptual landscape design
– Detailed landscape design and construction plans
– Planting plans
– Construction supervision
– Planting
– Turfing
– Irrigation
– Drainage
– Outdoor lighting
A professional landscaper can also offer customised services according to a client's specific needs. For example, some businesses may require specialised landscape features such as waterfalls, fountains, or ponds. Others may need a more naturalistic approach to landscaping with native plants and trees. No matter what the specific needs of a business may be, a professional landscaper is able to create a beautiful and functional landscape.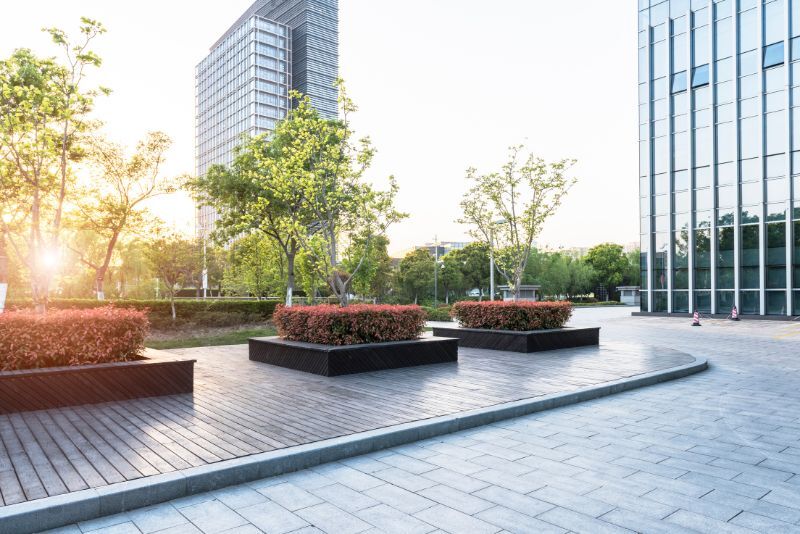 Benefits of Professional Landscaping Services
The benefits of commercial landscaping include:
– First impressions count: A well-landscaped commercial property makes a great first impression on customers and clients.
– Improved employee morale: Employees working in a pleasant environment are generally happier and more productive.
– Added value to your property: A well-landscaped commercial property can add real value to your property.
How to Choose a Suitable Landscaping Company for Your Business
When choosing a professional landscaper, selecting someone with experience in commercial landscaping is crucial. This type of landscaping differs from residential landscaping in many ways, so choosing a company that specialises in commercial work is vital. In addition, be sure to ask for references from past clients and look at examples of the company's previous work. This will highlight some good ideas of what to expect from their services.
Once you have selected a few potential landscapers, ask for bids from each. This helps you compare prices and services to choose the company that best meets your needs. Ensure to ask about any discounts or promotions they may be running, as this can save you money on the project's overall cost.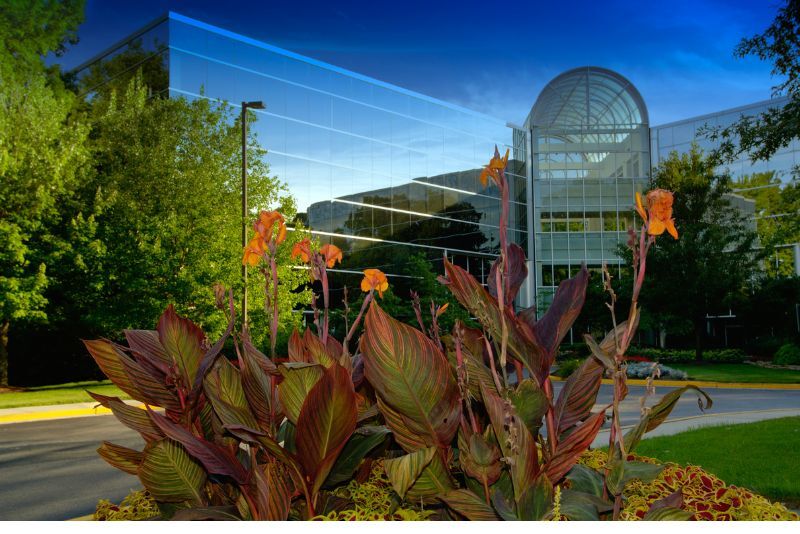 What to Expect from Your Commercial Landscaping Contractor
Some things to expect from a commercial landscaper include; the design, development, and execution of the project plan and regular maintenance.
The contractor should be able to provide you with a portfolio of their past work, so you can get an idea of their style and see if it matches your vision for the project.
They should also be able to give you a detailed estimate that outlines the cost of materials, labour, and any other associated costs.
Once you have chosen a contractor, get everything in writing before work begins. This will help avoid any misunderstandings or disputes down the road.
Contact us today if you are looking for a commercial landscaping contractor in Canberra. We would be happy to revamp your property.
Why choose us?
Do you need a reliable landscaping company for your business?
Luxury Landscaping Canberra is a professional landscaping company that can care for all your needs. We have years of experience in the industry and are dedicated to providing quality service to our clients.
We understand that commercial landscaping can be daunting, so let us take care of it for you. We will work with you to create a landscape that meets your specific needs and budget. We want to help you make your business as beautiful as possible.
Contact us today for a free consultation!
GET YOUR INSTANT FREE QUOTE NOW

Your Local Landscaping Company in Canberra